Tweets as Pixels in NYC
24 Sep 2014
What do you get when you brighten a pixel every time you get a tweet's location? That's what Miguel Rios asked in his post The Geography of Tweets.
Here's my very own rendering of NYC after gathering geotagged tweets in 2013:
Fascinating deductions:
The gridded street blocks really pop out because of what I assume are pedestrians tweeting on the sidewalks.
A lot of people tweet when they drive. Look closely and you can even see all the main bridges (Brooklyn, Williamsburgh, etc).
The Staten Island Ferry near the bottom of the photo is an incident of tweets being sent over water.
Zooming into Manhattan, we can see the following: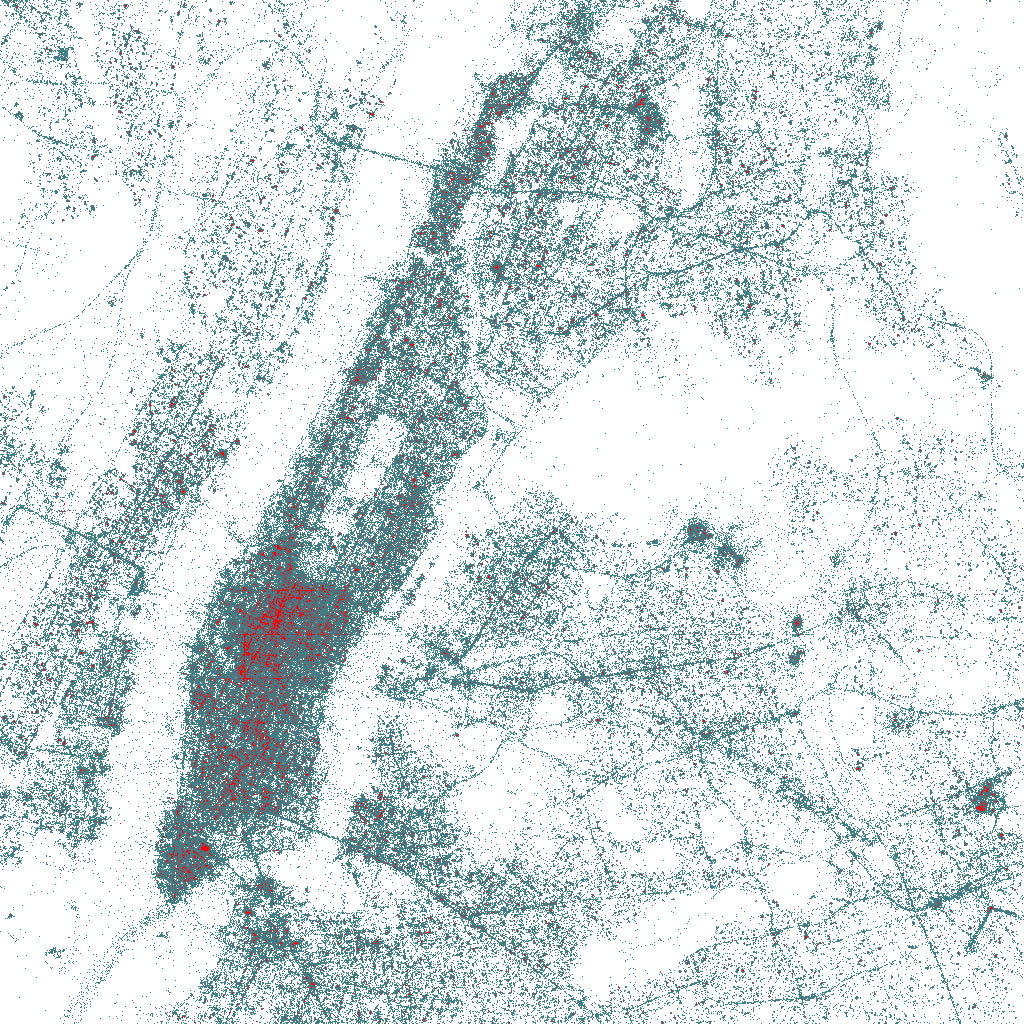 More can be see at New Tweet City. Check out the source code.